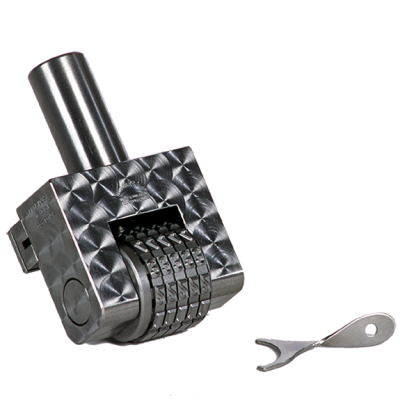 Metal Marking Equipment
Numberall Stamp & Tool is a manufacturer of metal marking equipment for industry. We have been designing, manufacturing, and servicing a complete line of equipment since 1930. Our products utilize several marking methods including metal marking and hot stamping. These methods can be used for stamping serial numbers, date codes, product codes, and other permanent identification needs.
We're exhibiting at EASTEC in West Springfield, Massachusetts on May 14th-16th. Get a FREE floor pass by clicking the link below, and be sure to visit us in booth 1142!
New to Metal Marking?
If you are new to metal marking and need assistance in determining the correct marking equipment for your needs, try using the Metal Marking Product Chooser or Metal Marking Product Matrix. The Product Chooser asks you a few quick questions to determine your marking needs, then recommends a product based on your answers. The Product Matrix displays a summarized comparison chart of all our products. For further assistance, please call one of our qualified sales representatives at 1-800-685-3072.
When it comes to metal marking, we know that there are a number of different considerations to find the best fit for your marking needs. Whether it's high volume consecutive marking, or low volume marking, Numberall has equipment that can help you mark efficiently and effectively. At Numberall, we want your decision to be easy, which is why we make it our priority to offer a number of benefits for you, our customer.
read more
From the very beginning, Numberall has been a family-owned and operated business. In 1930 Max Bayerdorffer founded Numberall, and over the next 89 years the Bayerdorffer family has been at the heart of the business, passing the torch from one generation to the next. The latest is Alexander, Max's great grandson, who started working at Numberall full-time just two years ago– but his history with the company goes back much further than that.
read more